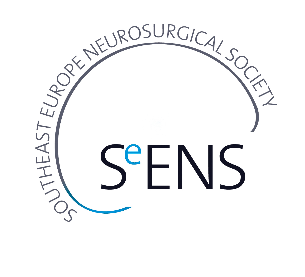 Dear colleagues in Southeast Europe and all over the world,
On behalf of The Association of Neurosurgeons in Bosnia and Herzegovina (UNUBIH), it is our pleasure and privilege in extending you a cordial invitation to participate in the 2nd Congress of Southeast Europe Neurosurgical Society - SeENS SARAJEVO 2015
(
www.seens2015.talkb2b.net
) -
to be held in the capital of Bosnia and Herzegovina - Sarajevo, from 22nd to 25th October, 2015.
Sarajevo is exciting city with rich tradition and turbulent history, well known as crossroads of cultures and religions, city with notable influence in science, culture and art of Southeast Europe. Sarajevo is also the leading political, social and cultural center of Bosnia and Herzegovina,
a prominent center of culture in the Balkans, with its region-wide influence in entertainment, media, fashion, and the arts.
Second SeENS Congress program will present panel discussions in the areas of skull base, cerebrovascular surgery and spine surgery. Each panel will examine how advances in these areas can significantly change neurosurgical practice. Apart from the outstanding scientific programme and social events, the conference will provide an excellent opportunity to forge new relationships with co-professionals from across Southeast Europe and those from the rest of the Europe and the World.
We would like very warmly welcome you to enjoy with us next October in Sarajevo at the SeENS Congress.
On behalf of the Organizing Comittee,
Doc. dr Rasim Skomorac


Co President of the Organizing Committee
Mr. dr Ibrahim Omerhodžić




President of the Organizing Committee
Prim. dr Josip Jurišić




Co President of the Organizing Committee
Bilateral Talks
Participants

0

Meetings Requested

0

Meetings Accepted

0
Participants
Profile views
Before Event

0

After Event

19041
Registration
Download center