Information for Sponsors & Exhibitors
STAND CONSTRUCTION
There is no shell scheme. The organisers will mark individual exhibition areas.
The cost of the stand includes the stand area, one table, 2 chairs, electrical point and exhibition badges only. Exhibitors requiring
additional equipment such as electrical sockets and furniture should indicate their requirements on the Booking form and return as
soon as possible to the Exhibition office. All items are to be booked in advance.
ADDITIONAL INFORMATION
If you need construction for your stand (building, special requirements) please feel free to contact
BEOEXPO
GENERAL INFORMATION
Security
All exhibitors are advised to be extremely careful with any valuable items of equipment.
Please note that neither the venue nor SEENS accept any responsibility for loss or damage of these goods.
The venue will take every precaution to protect all property at the conference. Security staff are in attendance but cannot
guarantee the safety any equipment. The conference organisers, the venue and the SEENS cannot be held responsible for the
security of exhibits before or during the Congress.
The venue is responsible for the cleaning of the aisles and public areas. Exhibitors are responsible for the cleaning and
maintenance of their own stands.
All exhibitor staff are requested to wear their official conference badges at all times.
Please check with the Bosnian and Herzegovinian Embassy or Consulate in your country if you require a visa to enter Bosnia and Herzegovina.
Further details can be found on:
GENERAL SPONSOR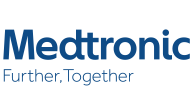 PLATINUM SPONSORS

GOLDEN SPONSORS

SILVER SPONSORS

BRONZE SPONSORS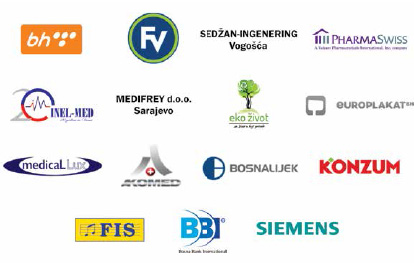 SPONSORS

CONGRESS SUPPORTED BY
COUNCIL OF MINISTERS OF BOSNIA AND HERZEGOVINA
OFFICE OF THE HIGH REPRESENTATIVE IN BIH, Mr. Valentin Inzko
PRESIDENT OF FEDERATION OF BIH, Mr. Marinko Cavara
VICE-PRESIDENT OF FEDERATION OF BIH, Mrs. Melika Mahmutbegovic
FEDERAL MINISTRY OF HEALTH
CITY SARAJEVO, Mr. Ivo Komsic
MUNICIPALITY CENTAR SARAJEVO, Mr. Dzevad Becirevic

MUNICIPALITY ILIDZA, Mr. Senaid Memic
FEDERAL MEDICAL CHAMBER BIH
MEDICAL CHAMBER OF CANTON SARAJEVO
MEDICAL CHAMBER OF ZE-DO CANTON
UNIVERSITY OF ZENICA
PRIME MINISTER OF ZE-DO CANTON
MUNICIPALITY ZIVINICE, Mr. Asim Aljic
CONGRESS ENDORSED BY
BOSNIAN-HERZEGOVINIAN ACADEMY OF ARTS AND SCIENCES

MEDICAL AND BIOLOGICAL ENGINEERING SOCIETY IN BIH

GALLA DINNER SPONSOR
WALTER SARAJEVSKI CEVAP - BELGRADE, SERBIA & FRIENDS

Bilateral Talks
Participants

0

Meetings Requested

0

Meetings Accepted

0
Participants
Profile views
Before Event

0

After Event

19049
Registration
Download center